Since 1989, Sarah Nettleton Architects has been designing residential and commercial projects with a profound sensitivity to everyday settings and their importance in our individual lives and for the global community.
We combine architecture with landscape design to' "build with nature.'" By considering sun, wind, the change of seasons, topography and soils, we create buildings that optimize energy efficiency and the beauties of each season. We see sustainable living as supported by science, engineering, art and craft.

Modern technology and time-tested traditions can work together when you understand the promise of both. Organic vegetable gardening, rain water capture in cisterns, and highly-efficient new heating and cooling systems can all add up to a low environmental footprint and a beautiful home.
Overall, combining landscape design with architecture is our commonsense way of considering the site and the building as a whole where Zero Net Annual Energy use is a practical, poetic alternative to business as usual.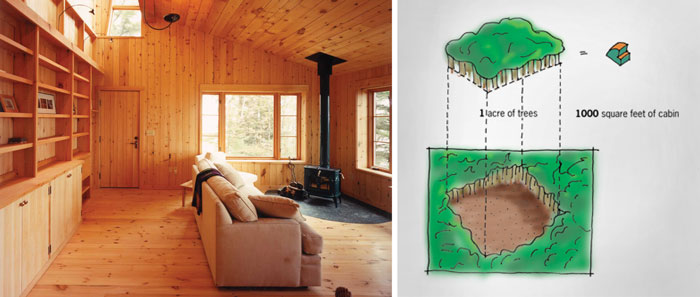 Creating inspired designs within your specified budget, we research your needs drawing on our past project experience. Our clientele is both local and national, ranging greatly in scale, often engaging us for multiple projects. Our small staff insures personal attention. Whether you are just starting out or long into the planning process, we will join you in the conversation about your possible project' .whether large or small .