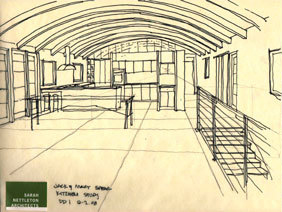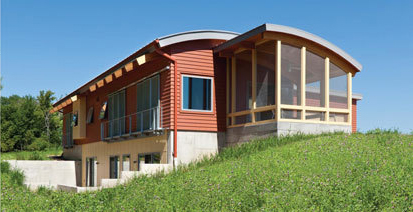 OUR APPROACH
We design buildings and landscapes.
We work across the country, and we meet you where you are, big, small, modest, or gilded. We find new construction and careful renovation to be equally exciting.
We listen.
Interested in your priorities, goals, budget, and sense of delight, we seek to understand your luxury of enough. New or remodeled, and respectful of your budget, we can help.
We include sustainability as a standard of care.
While not everyone is ready for PV panels on their roof, all of our projects benefit from careful site selection and orientation. Putting the windows in the right place doesn't cost more, but the impact is invaluable.
We seek common sense solutions.
Blending technical competence with award-winning design, we see the practice of architecture as a collaborative process with our clients, helping them communicate their own priorities and reflecting the way they live, work, and play.
We can help.
(We also think this should be fun.)
You won't find an office full of big personalities. But, you will find plenty of books with pictures, a little art, and on most days, our office dog, Paddy.