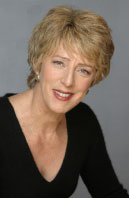 OUR PEOPLE
Sarah Nettleton, AIA | LEED AP
Architect, author, and firm founder, Sarah designs residential and commercial projects, architecture with a capital 'A' that is also practical and a pleasure. A keen understanding of sustainable design is carefully enmeshed with the individual values that motivate her clients to create architecture that delights.
Since 1989 Sarah has led a practice with a national presence including 9 national and local design awards. A leader in the design community, Sarah has served on the AIA's Committee on the Environment, and taught at the Minneapolis Community and Technical College and the University of Minnesota.
A peek into her own backyard garden and porch is a window into the deep personal priority that is the connection between built form and landscape. We all seek simple pleasures; Sarah has found hers digging in the yard and helping others delight in the places they create together.


A collection of awards and recognition can be viewed here.